Start with what is necessary, then do what is possible.
And suddenly you are going to do the impossible.
Saint Francis of Assisi (1181 – 1226)
Who we are
Who we are
We build learning solutions
We are a small, highly specialized company that designs, creates and operates B2B training and learning platforms (e-learning) for international customers since 2003 in a national working and production network.
In addition to the Shiseido Group (Shiseido, Drunk Elephant, Issey Miyake, Elie Saab, Narciso, Dolce & Gabbana...), our customers include the L' Oreal Group (with the brands Yves Saint Laurent, Lancôme ), the LVMH Group (with the brand Christian Dior), the Coty Group (Lancaster, Gucci, Jill Sander, Boss,...), the M&W Group (4711, Tabac, Baldessarini,…), M2 BEAUTÉ and the jewellery company Thomas Sabo.
Our range of services covers all processes from the implementation and operation of highly secure server systems to the design of interactive learning games and digital live training rooms.
The implementation takes place in different IT, graphics & design teams throughout Germany.
The resulting Learning Ecosystems are available to sales staff at the POS of all distributors and are available in many languages worldwide.
In addition to winning several national and European elearning awards, our success can also be seen in the strong demand from our customers.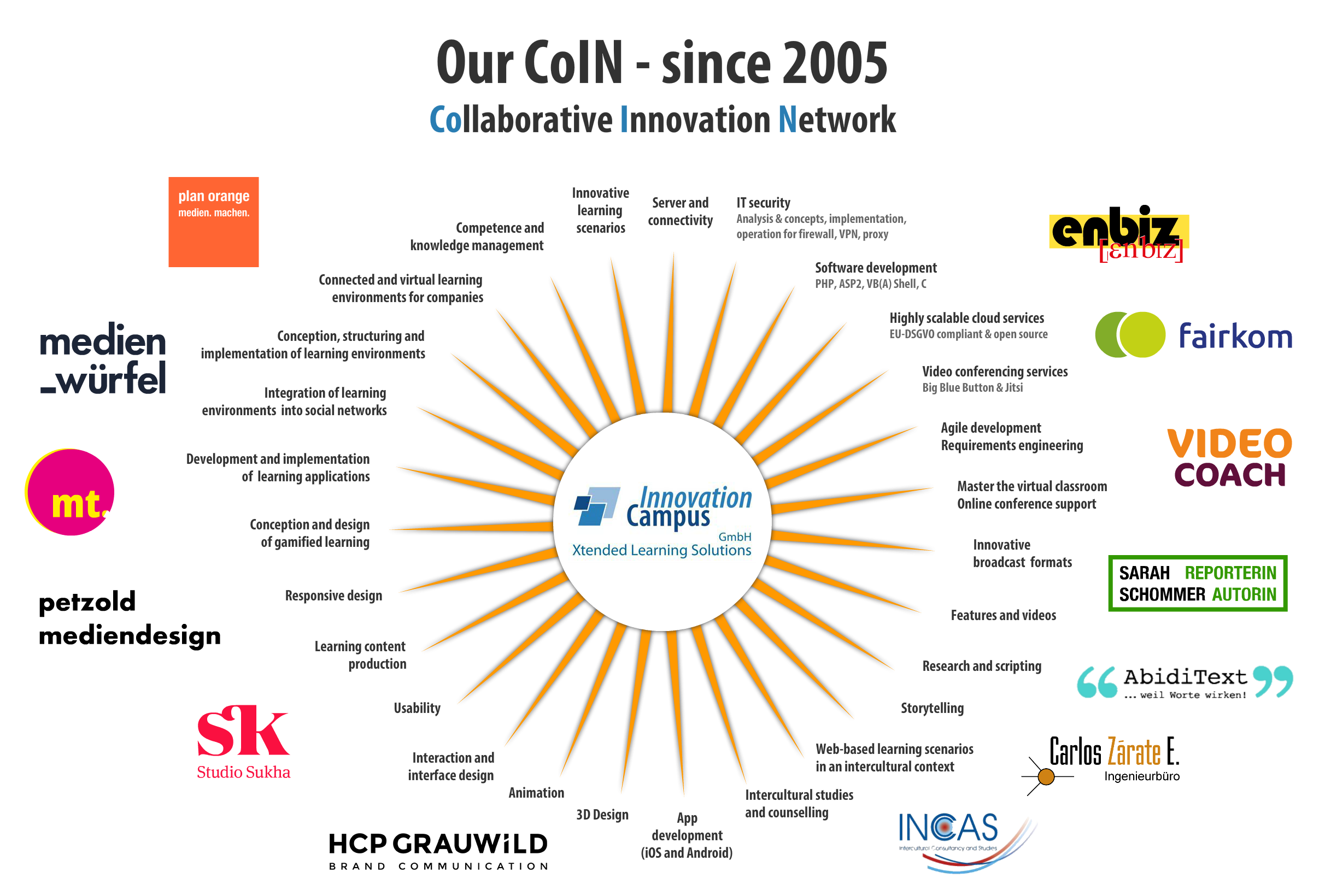 It doesn't make sense to hire smart people and tell them what to do;
we hire smart people so they can tell us what to do.
Steve Jobs (1955 – 2011)